> TrackMaster Pocket Handicapper
TrackMaster Pocket Handicapper
Please Note: The following are screenshots and a simple explanation of the data included. The Pocket Handicapper app is free but you will need to register with TrackMaster to establish an account to purchase and download full racecards. TrackMaster is a subsidiary of Equibase.
1. The main screen from the TrackMaster Pocket Handicapper, easy and quick navigation to get you going.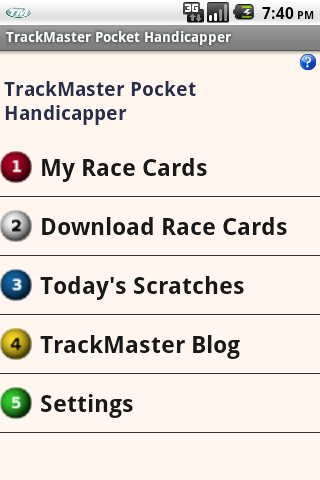 ---
2. Simple download feature. Select any track and date from the menu, if you are new and want to check out with signing up, there is always a free race you can download each day.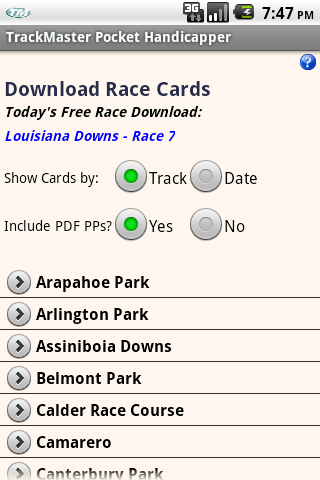 ---
3. Integrated into the App are the Equibase scratches, changes and local weather for each track. If you have downloaded a track and check on the scratches, the App will automatically update your file with any scratches.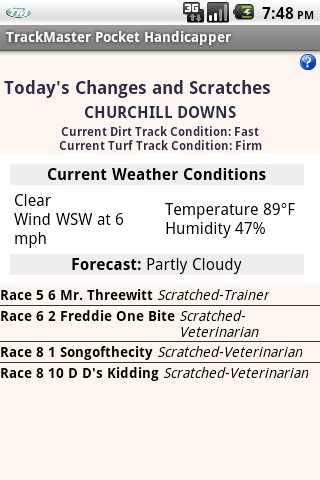 ---
4. The Initial Home tab once you access a particular racecard. Key summary stats including Power Ratings and Pace information along with positive and negative comments for each horse are right here.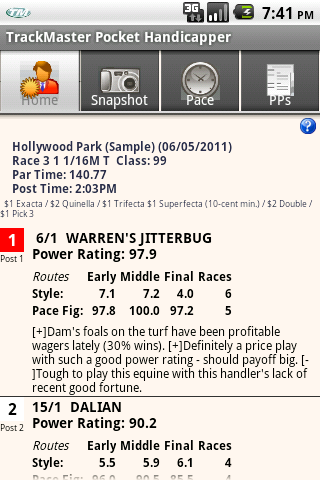 ---
5. The Snapshot tab lists the post position, program number, morning line and a few key stats like the Power Rating, wins/starts and assigned weight.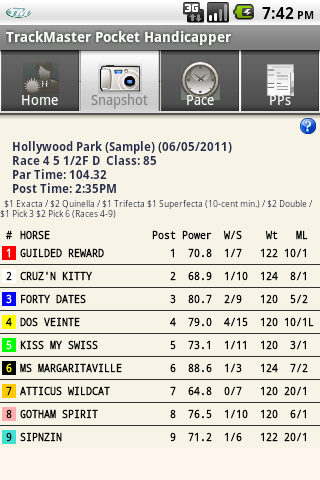 ---
6. The Pace tab lets you view each horse's pace rating and pace style information. Different filters allow you to view just for today's conditions, or for all races on today's surface.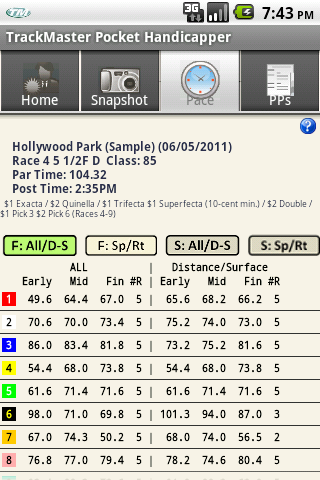 ---
7. The complete PPs for each horse are provided in a PDF format, we recommend viewing in a landscape format.