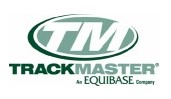 TrackMaster, an Equibase Company, provides horse racing information to handicappers of every skill level, but with a particular focus toward the more advanced player. TrackMaster offers a wide array of electronic racing products for all modern display devices from PC's to tablets to smartphones. Its lines include products for Thoroughbred, Quarter Horse and Harness Racing.
TrackMaster provides many enhanced and value-added statistics in many of its products, including the TrackMaster proprietary Power Ratings, Equibase Speed Figures, Equibase Class Ratings, TrackMaster Pace Style Figures, Equibase Pace Figures, sire and dam information, jockey, driver and trainer statistics, in addition to investment return (ROI) statistics.
TrackMaster also has been an innovator in servicing harness tracks and their web sites by developing enhanced data for video broadcast, an automated morning line, an interactive statistical database called "StatsMaster," and a simple-to-understand selection product.
Leading the industry through technical innovation, TrackMaster is headquartered in the Silicon Valley of Northern California, right next to tech giants like Hewlett Packard, Google, Apple, Yahoo and Netflix.
More Information
Here is a general breakdown of the TrackMaster Product Line:
Selections
TrackMaster provides a wide menu of selections and reports to supplement your own handicapping or just get some quick wagering advice. The Turf Club Analysts, Walker Group, FAST Sheets and Ellis Starr are a few of the experts that make their selections available on a daily basis.
See Available Selections
Platinum Past Performances
TrackMaster Platinum Past Performances go above and beyond all the information found in a traditional past performance product making it unlike any handicapping product. With TrackMaster's exclusive power, speed, class and pace ratings, they also include positive and negative handicapping facts, trouble indicator from previous races, conditional jockey and trainer stats specific to today's race, and key handicapping stats in categories like early speed, highest win % and earnings per start.
See Available Platinum PPs
Mobile
Pocket & Tablet Handicapper:
The TrackMaster Pocket Handicapper for your smart phone or the Tablet Handicapper for your iPad or Android tablet give you the power of TrackMaster in the palm of your hand to quickly handicap a race. Included are power ratings, Equibase speed figures, class ratings and pace ratings, detailed jockey (driver) & trainer stats, sire & dam stats, and full past performances in a PDF format.
iPPs by Equibase:
iPPs by Equibase is the industry's first truly interactive past performances. With iPPs by Equibase for your iPad, you can access full past performances for Thoroughbred, Quarter Horse or Harness racing that you can mark up and make notes on just like with pen and paper.
See The iPP App
Advanced/Specialty Products
TrackMaster Plus Pro:
TrackMaster Plus Pro is one of the most powerful handicapping software products available anywhere. While too many to list, here are just a few of the highlights and benefits you will find in Plus Pro:
Lifetime past performances for all horses, including complete result charts for all of their races
Numerous sorting and filtering options for PPs and Jockey/Trainer/Sire/Dam analysis
5 Year Trainer and 1 Year Jockey Analysis
5 Year Sire and Lifetime Dam Analysis
Custom Power Ratings with more than 30 different handicapping variables to choose from.
Track Bias Data
Multiple Options for Printed PDF PPs
See Available Plus Pro Files
EquiGraphix:
EquiGraphix is a visual handicapping tool that makes handicapping Thoroughbred and Quarter Horse races a breeze. The powerful information contained in EquiGraphix is presented in a simple format and allows you to access important data quickly and easily. Pace analysis, handicapping angles, speed figure patterns and much more are all contained in the utility. Once you use this product you'll never want to go back to strictly traditional handicapping again.
XML Result Charts:
Trackmaster XML charts are complete result charts for use databases and programming. The XML format is quickly becoming the standard for computer based data files.
See Available XML Charts